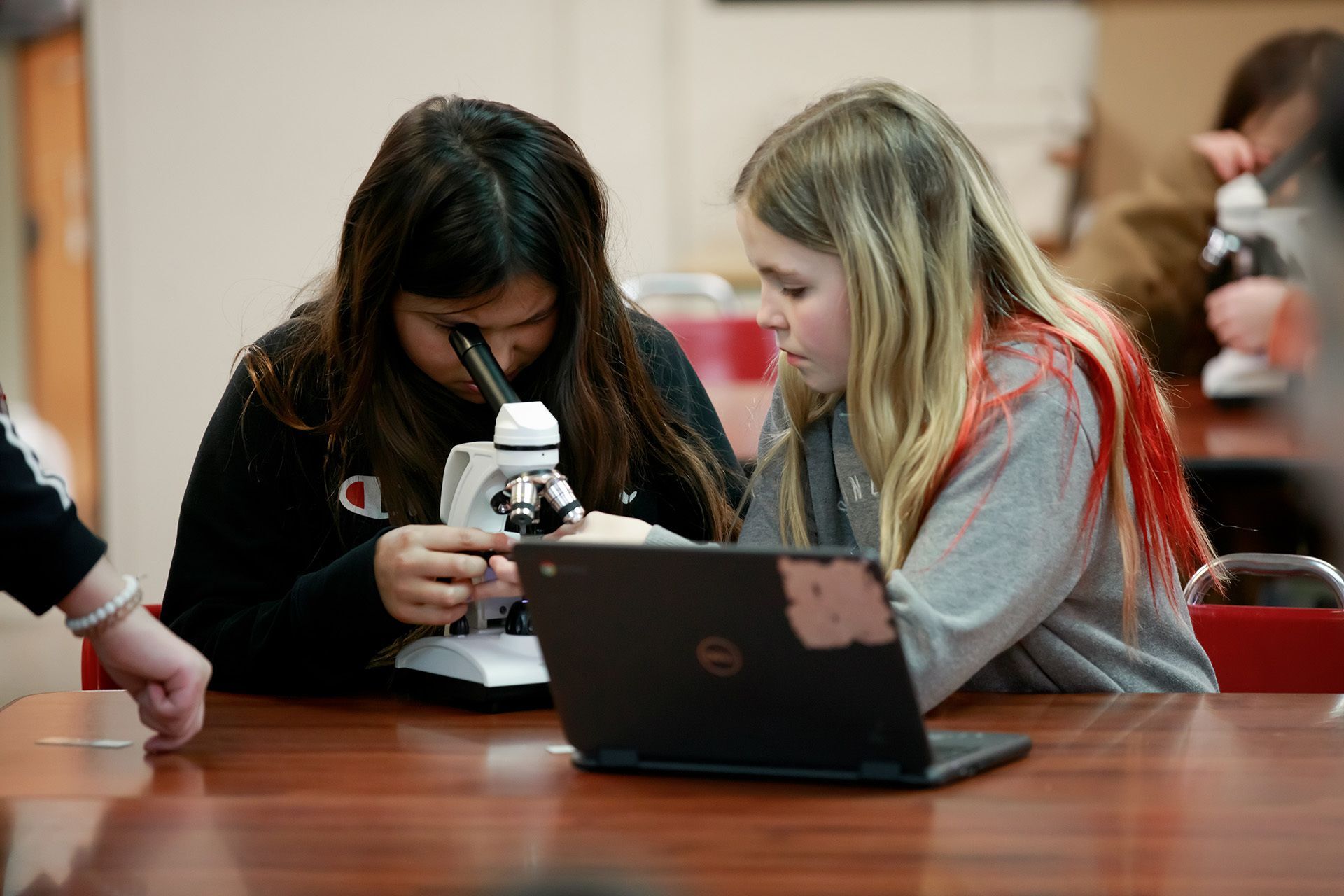 In May of 2023, Mr. Justin Wardyn, 6th grade science teacher at Columbus Middle School was awarded a $1,000 classroom grant for his project Changing the Way Students Look at Life.
The middle school life science unit hinges on students gaining an understanding of all living things made up of cells. In order to see those cells, an additional 15 microscopes are needed. These additional microscopes have made it possible for all 6th grade students to have the same access to needed materials at the same time. The use of microscopes is one of the most engaging ways for students to learn. Mr. Wardyn commented that "Students truly feel like they are scientists when they are using a microscope and they can grasp the true understanding of cells, while unable to be seen with the naked eye, do exist."
Nebraska Department of Education (NDE) 6th grade science standards 6.6.2 states that students must gather evidence and conduct an investigation to prove that living things have cells while non-living things do not have cells.

Goals of this classroom grant:
1. 100% of students will recognize that living or once living organisms are composed of cells while non-living organisms are not composed of cells.
2. After looking at cells in the microscope, 100% of students will be able to demonstrate their knowledge by drawing a plant and animal cell.
"The CPS Foundation is proud to support our teachers through our annual classroom grant program. By providing microscopes we are able to help increase the impact of education across hundreds of students over multiple years" stated Nicole Anderson, Director of the CPS Foundation. "We are looking forward to supporting 5 more classrooms during the 2023-2024 school year. "
Classroom grant applications are currently open and due March 10, 2023 at 4:00pm. Applications can be found by clicking here.
If you would like to make a donation to the CPS Foundation you can do so online by clicking here or by mail: CPS Foundation
Attention: Nicole Anderson
PO Box 947
Columbus, NE 68602